2017
No plans. When these three guys and a girl got together to make music they had only one mission on their minds; to have fun.
Emerging from different backgrounds and experiences, Dr Robot, Rain Davis, Bright Jones and lovely miss Cooky Carter spent almost a year in the studio making the Mono Mind debut-album.
Mixing the obvious inspiration from the current music scene with an insatiable appetite for vintage pop, rock and ambient music they strived for a creation of electrifying beauty.
This is their own audio paradise of catchy songwriting, subtle lyrics and superb production skills.
The journey begins here for Mono Mind.
2019
Mono Mind is a Swedish electro act created by Per Gessle (of Swedish pop-rock duo Roxette). It has made quite the impact in the U.S. since releasing their debut song "Save Me A Place (Bridge & Mountain Remix)" on SiriusXM, which rose to the top of the U.S. dance charts upon its release last summer, becoming the #1 Electronic song at both iTunes and Amazon, and making history as the fifth most Shazamed Electronic track on the platform. End of 2017 another remix by Hugel gained attention of radios in France. Mono Mind has become probably one of the most groundbreaking modern dance acts in France, nominated in 2 categories: Group or duo of the year & Club Hits of the Year at the prestigious NRJ DJ AWARDS 2018! Album "Mind Control" is a set of 16 (additional two on vinyl) vintage pop, electronica and ambient music songs, including hits: "LalaLove", "I Found My Soul At Marvingate" and "Save Me A Place" and will be released 12th of January 2019.
The band
Dr Robot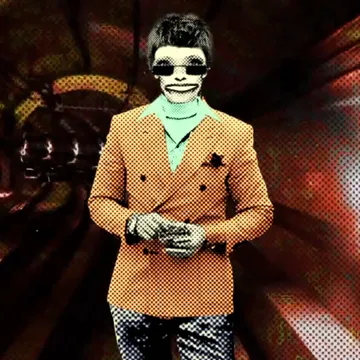 Dr Robot is the obvious centerpiece of Mono Mind. Quite withdrawn in private but comfortable in front of any crowd. He writes the words and the music on his own but is in desperate need of help from the other Mono Minders to find out what he's looking for. He can't really decide if time goes too fast or too slow.
Cooky Carter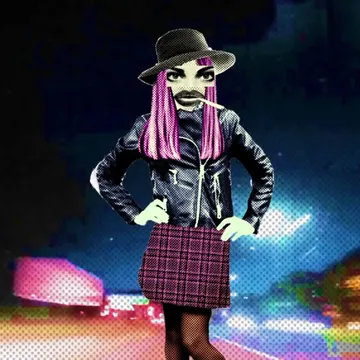 Cooky is a natural musical talent who grew up in a small big city. Urbane and self-assured she glides down the street with headphones on, pumping out Nancy Sinatra and Katy Perry. Cooky gives a very attractive impression due to the fact the she doesn't think too much about it. Loves bookstores, Banksy and Ai Weiwei and is considering a serious Japanese tattoo. Smokes at parties.
Bright Jones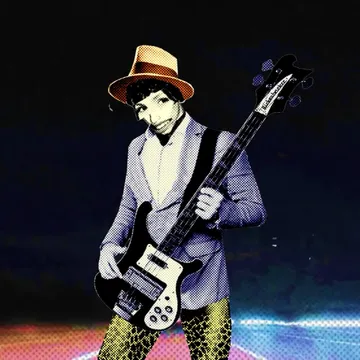 Bright is superhuman when it comes to music. He can play almost any instrument. If you need a trumpet, a lap steel guitar, an oboe or some African drums Bright's your guy! He moves with ease in the digital world and loves spending time on his own in the studio. Bright's got his own visual style that he wears with pride. It's important for him to stand out in the crowd. He loves yoga and long bracing walks.
Rain Davis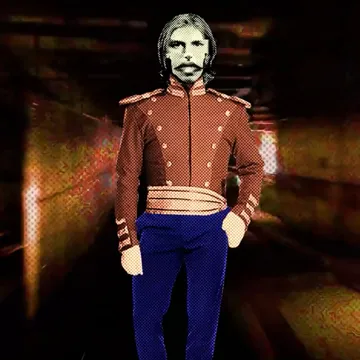 Rain started out playing classical music on piano and has a serious orchestral education in his backpocket. He has fiddled around with several bands but feels mostly at home in the recording studio. He loves old soul music and 70's disco but bluntly refuses to dance. Rain loves soccer and is a great cook when needed.